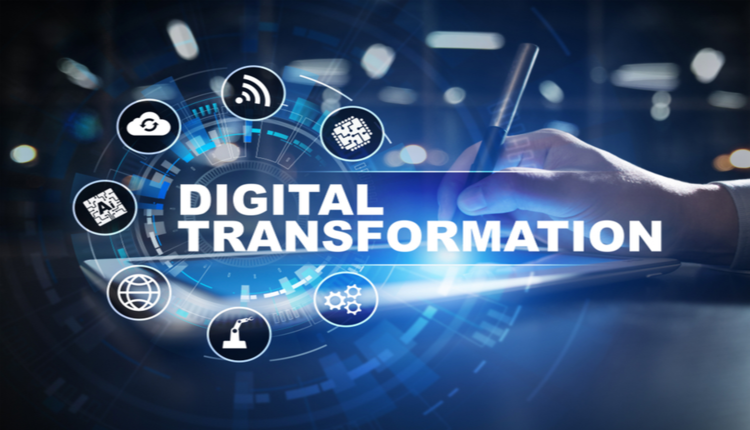 Identify optimization opportunities and advance your growth with leading-edge enterprise software solutions
The major goal of Digital Transformation initiatives is the development of a data-driven business environment where smaller market players can timely respond to shifts in consumer behavior, experiment with alternative revenue models and gain a competitive edge through IT infrastructure modernization. The priority areas for improving your company's operational efficiency include:
Digital Transformation Services
Custom Web Development
We utilize ready-made CMSs and reliable PHP frameworks (including microframeworks and cloud-based Kubernetes services for applications with the microservices architecture) to create robust online presence solutions, portals and enterprise-grade web applications.
IT Infrastructure Audit
Appsmart team will help you evaluate the technical and managerial effectiveness of your current IT infrastructure — i.e., hardware, server capacity and software architecture scalability — and suggest tools and solutions to streamline business processes.
Custom Mobile App Development
From visually rich B2C apps to high-performance applications enabling real-time data visualization and IoT solutions management, we'll equip your company with tools supporting enterprise mobility initiatives and designed for increased user engagement and retention.
Legacy System Replatforming
Our expert team will help you upgrade outdated enterprise software systems essential to day-to-day business operations, migrate IT infrastructures to the cloud, reduce costs associated with legacy software maintenance and connect the applications with 3rd-party services.
Brand Management
Our team provides business disruptors with powerful tools to take control of a company's online identity, content creation and distribution processes and marketing activities. These include responsive corporate websites, content and document management systems, event apps and interactive digital signage solutions.
Collaboration
Appsmart has a successful track record in building collaboration solutions including corporate training and eLearning platforms with progress tracking capabilities, digital matching platforms connecting supply and demand and real-time communication tools with built-in instant messaging, video conferencing and file sharing features.
Asset Tracking
We provide assistance to manufacturing, warehousing and transportation companies in automating inventory tracking and replenishment and increasing supply chain visibility using cutting-edge technology including RFID- and barcode-based asset management solutions, connected scanners, mobile apps, dashboards and back-office systems.
Appointment Scheduling
We have hands-on experience building mobile- and web-based appointment management systems (including SaaS offerings) with integrated CRM, payment processing, marketing management and reporting functionality for GPs, hospitals, beauty salons, fitness centers, real estate and insurance businesses etc
Order Processing
Our Digital Transformation consultants and developers will help you boost customer satisfaction with the aid of order fulfillment software. Designed to increase brands' competitiveness in the real-time eCommerce age, such systems allow companies to create and edit orders, forecast inventory levels, automate invoicing and manage returns.