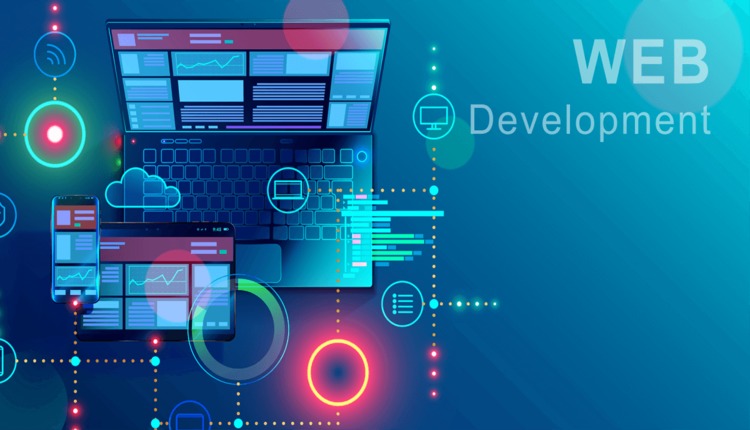 Streamline business operations and overcome the challenges of the Information Age with the aid of powerful web solutions
Custom web development offers options for businesses who seek to provide a flexible, consistent experience for users across platforms. Leveraging new approaches to web development including progressive web apps, we bring front-end, back-end and architecture ability together to deliver on your business need and maximize delivery speed.
Technology Stack
Programming languages:
PHP, Python, JavaScript
CMS solutions:
Drupal, WordPress,WooCommerce,Magento
Databases:
MSSQL,MySQL, PostgreSQL, NoSQL (Apache Cassandra, MongoDB)
Frameworks & libraries:
Laravel, Symfony, Zend 2-3, Vue.js, AngularJS, React
Cloud-based infrastructure solutions:
AWS, Microsoft Azure, Google Cloud
Web Solution Expertise
Besides comprehensive PHP, Laravel and Drupal development, we offer exclusive startup, consulting and maintenance services. Feel free to contact our web development team to discuss your project!
Brand Management
Appsmart team crafts fault-free custom web applications which cover all aspects of creating and controlling the online image of your company. These include brand portals designed for 24/7 accessibility, document management and marketing automation systems, software for brand presence and robust digital signage solutions.
Enterprise Web
Appsmart has successfully delivered web development solutions, integration and migration projects for prominent companies.Azarous expertise covers the development and reshaping of business-grade software,ERP, CRM, ECM,LMS and DMS solutions, dashboards and back-office systems.
Mobile Back-Ends
Appsmart web development experts create back-end systems enabling mobile app logic and processes including live chat, multimedia file storage and sharing, real-time image editing, payment processing, multi-factor user authentication and data analysis while focusing on security and continuous app performance optimization.
E-Commerce
Appsmart leverages the power of ready-made e-commerce extensions and frameworks including WooCommerce, Drupal Commerce and other PHP frameworks to create price comparison websites, service portals, crowdfunding platforms, online marketplaces, POSs, delivery tracking and inventory control systems to help companies reach shoppers online, facilitate the purchasing process for their clients and boost business profitability.
Expert team
From business analysis and prototyping to software deployment, Azarous offers web application development services and step-by-step guidance through the entire web development process.
Future-proof web development
Our website application development company crafts scalable web solutions – including apps with the microservices architecture – to help your company accommodate to a changing business environment.
Focus on security & quality control
We follow web development best practices, guarantee full compliance with data security standards and ensure comprehensive testing coverage and quality assessment.
Cross-device approach to UX & UI design
We create responsive web apps and websites with decoupled architecture to enable effortless content publishing and create consistent multichannel experiences.